After you identify buyers with our Amplify or ContentHub solution, it is time for you to take your conversation to a deeper level. Our personal BuyerHubs are the solution to help you connect better with your buyer, know their challenges and goals and move them faster through your pipeline.
BuyerHubs allow your sales team to:
Share specific content with specific buyers
Use Buyer Intent Dashboard to identify buyer challenges and interest
Personally communicate with buyer
Accelerate the buyer journey
Use "Best Leads Today" feature to identify hidden high quality opportunities every day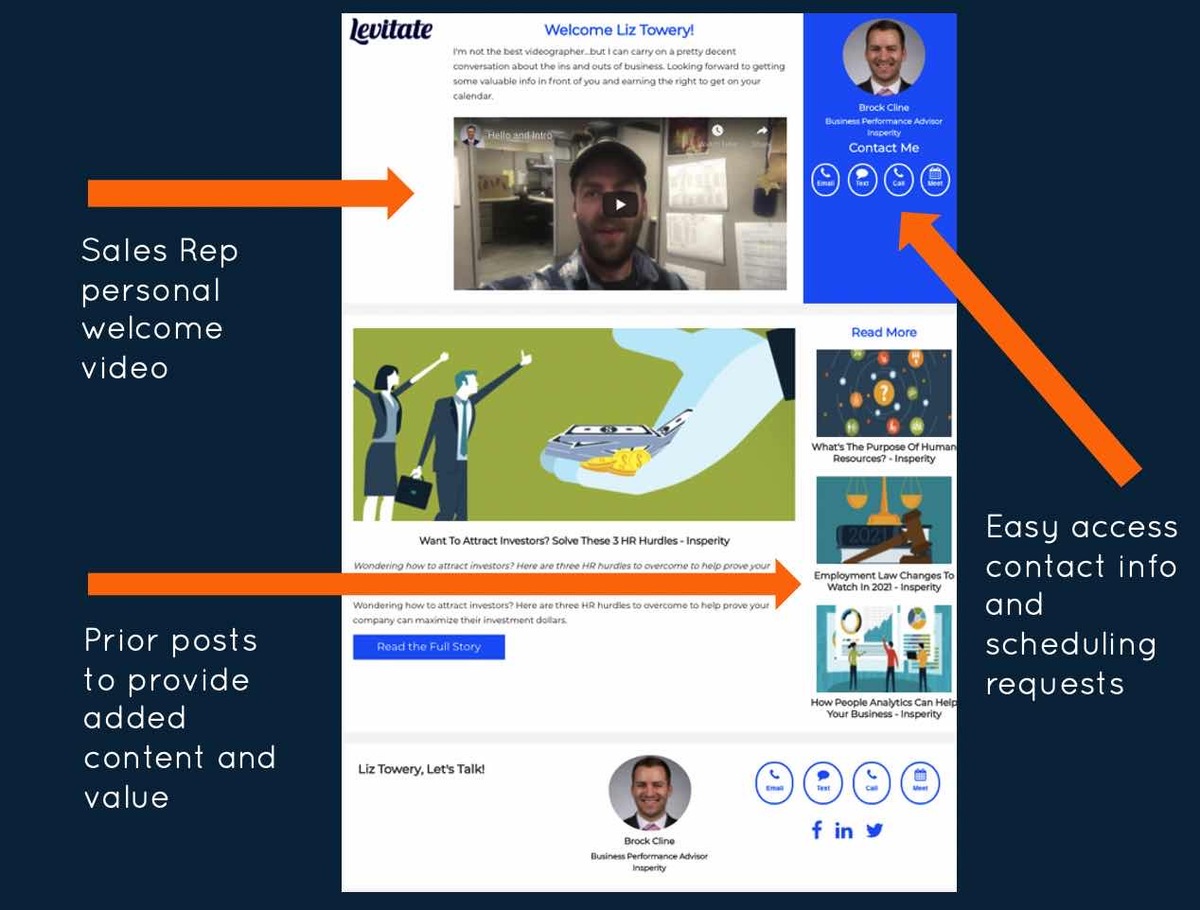 A personal BuyerHub is a custom landing page for a targeted buyer. Sellers, based on previous communications, select articles that are best for that buyer. When the buyer engages with the articles, the seller gains insights on the seller's interest and challenges.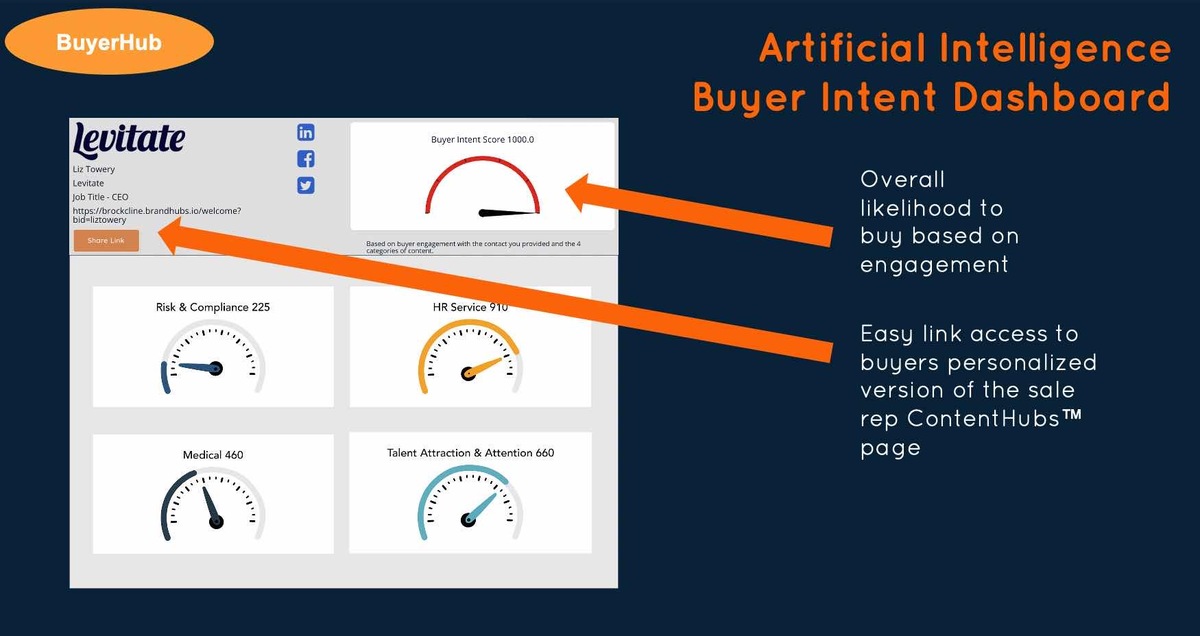 Every article is previously given attribution and weights. These scores feed the AI-Engine to provide daily feedback to your sellers.
Sellers gain insights and information and can easily update the BuyerHub with new information and personal communication. Our clients have shared with us that using BuyerHubs have often accelerated buyers through their pipeline with their first share. The unique Hubs capture their attention, get them to review content and respond quickly to the seller.
Sellers know who the best buyers to call today!
Have you ever wished you had daily insights into what your buyers are thinking and when is the absolute right time to contact them about your product? We give that to you with our Best Prospects Today feature. Our dashboard will give your reps daily guidance on which buyers are most active with their shared content today.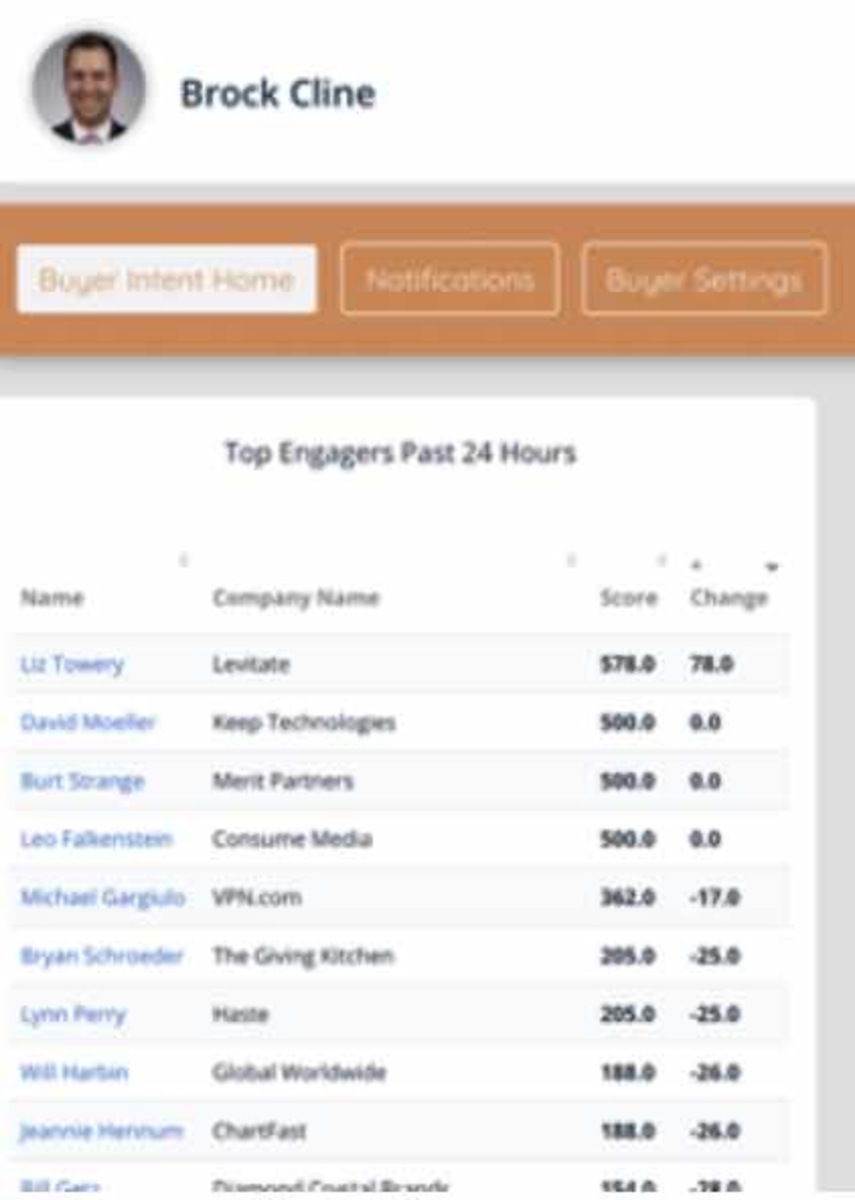 Not only do sellers know who is engaging with their content but they know the content and gain insights into the buyer's goals and needs. The Best Prospects Today feature will become your sales teams best tool for identifying high probability buyers every day!
Want to see the BuyerHub in action? Let's find a time to talk. Use any of my easy 1-click buttons below and let's talk or schedule a time that is convenient for you.