Welcome to our community of #FunnelAmplifiers where we help sales and marketing generate new leads 24/7 from every team member. In this post, we will introduce ourselves, share how FunnelAmplified brand was born and explain our WHY.
What Is FunnelAmplified All About?
FunnelAmplified is a SaaS startup located in Peachtree Corners, GA. We are a team of awesome people who are passionate about helping people and growing businesses.
FunnelAmplfied software products meet the key business goals of the C-Suite:
We help CMOs increase domain authority, SEO ranking and lead-generation
We help CROs amplify pipeline and create velocity, which leads to increased revenue
We help CEOs expand brand awareness, which allows for new business opportunities
We helps Sales Leaders empower their sellers to be Known, Liked & Trusted by targeted buyers.
The story of FunnelAmplified is the story of its founder Brandon Lee.
My dad was an entrepreneur. Growing up, I experienced some of the negative aspects of being a child of a stressed and overworked business leader.

I used to believe that if I could help make my dad's daily efforts easier for him as he was growing his business, he would be less stressed and our family would have more peace and joy.

That experience was what started me on my entrepreneurial pursuit.

My passion is to help business leaders and sales and marketing professionals to achieve their goals in such a way that reduces stress, increases the bottom line, and allows for a more peaceful and joyful family life.

And that's why FunnelAmplified was born.

FunnelAmplified takes the stress of content creation and lead-generation off of the sales people's shoulders and allows them to focus on selling. It takes the stress of brand expansion and social amplification off of the marketers' shoulders and allows them to focus on producing quality campaigns that generates demand and profitability.

Our products help business leaders be less stressed and more effective. This allows for more peaceful and joyful home lives.
So, we are all about helping people while growing businesses.
What Can FunnelAmplified Do for You?
FunnelAmplified is a powerful software that can benefit your business with two products: Social-Ambassadors and Brand-Hubs.
Eight Benefits of Using FunnelAmplified
1. Social Expansion
Our software enables you to easily build an employee advocacy program. As you give brand-approved content to your employees for sharing on their social media, their social connections discover and follow your brand. That's how your social footprint expands.
2. Content Amplification
Our platform enables you to distribute brand-approved content to your entire organization, groups of employees or individual team members. You send them great content. They share it on their social platforms. The content gets amplified with just a few clicks.
3. SEO Maximization
Our lead-hubs allow you to increase the SEO value of your website by improving your domain authority. We do it by leveraging canonical tags to attribute the organic value of cross-posted content to your site. Publish content on your main domain, repost it on personalized lead-hubs of your team members using canonical tags, and watch your domain authority soar.
4. Brand Magnification
Our products give you an opportunity to enlarge your brand in a very short period of time. Position your team members as thought leaders by supplying them with great content for sharing online. As they gain visibility among their peers, the awareness of your business increases, your share of voice grows, and your brand is magnified.
5. Lead Generation
Our solution allows you to generate leads from every member of your team. Build Lead-Hubs for key employees. Upload quality content to each hub and gate it with forms. Collect leads from each hub automatically integrated with your CRM and marketing automation. This allows you to amplify your entire funnel and give a significant boost to your demand generation.
6. Conversion Optimization
Our clients see better conversions from humanizing their brands. Today, 70% more people trust their peers more than they trust brands. By enabling your team members to share brand-approved content with their peers, you convert prospects into customers faster because people like to buy from people in today's human-to-human business environment.
7. Pipeline Acceleration
Our customers are able to create higher pipeline velocity as their sales team members gain reputation of subject matter experts by consistently sharing quality content. By decreasing sales cycles, they accelerate stage progression of leads from SQLs to opportunities to wons.
8. Growth Intensification
Our business was created to help your business grow faster and easier. We're here to intensify your bottom-line growth by turning your team members into advocates for your brand and industry thought leaders and enabling them to amplify your funnel with quality leads 24/7.
To summarize, what we can do for you is grow your business by empowering your team members to generate brand awareness and new leads using our innovative technology.
Who Are #FunnelAmplifiers Anyway?
We call ourselves #FunnelAmplifiers and we want to include YOU in it.
Every blog reader, podcast listener, email subscriber, social media fan and video viewer is a part of our inclusive community.
On this blog, we have comments installed because we want to hear from you. Speak up, share your thoughts and ask questions. It's a community where we care what you have to say. You'll fine the same on our YouTube channel, our videos are open to your comments.
The #FunnelAmplifiers community is about authenticity, relationships and content. We produce awesome content for you and we help you get your awesome content out there so it helps your business grow.
What Is the Role of Content in Buyer Enablement?
Jake Dunlop from Skaled Consulting tells us that 2020 is the Year of the Buyer!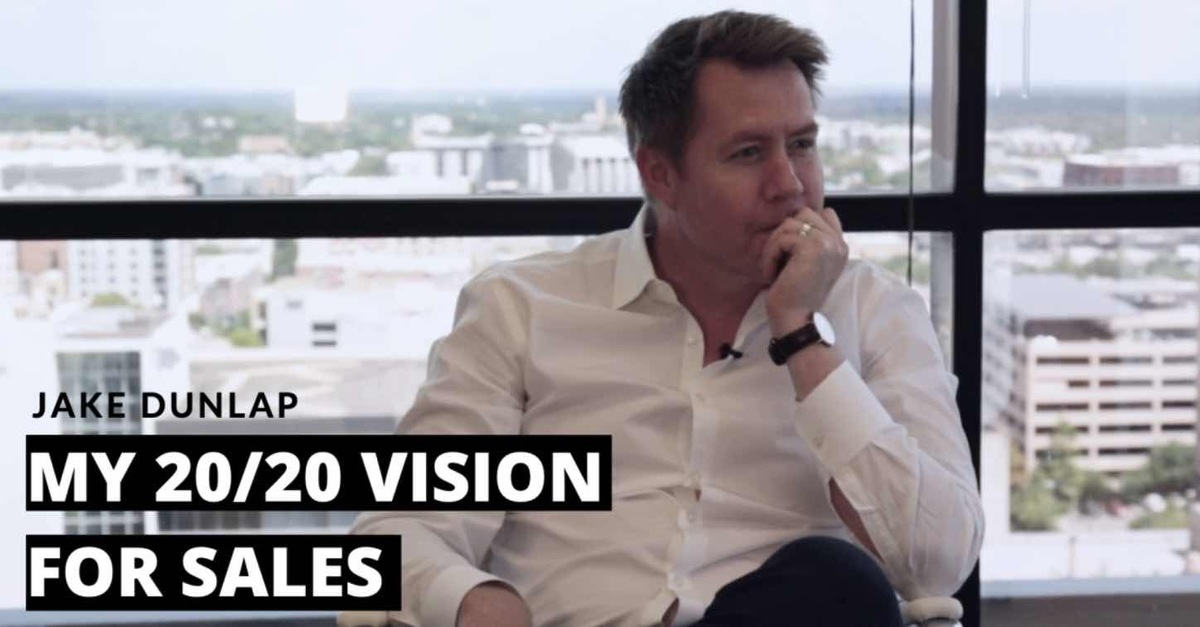 Content helps build relationships. Relationships help win new deals. New deals fuel revenue growth. It all starts with awesome content because 2020 is the year of the Buyer!
Personalized content that's tailored to your prospects, speaks to their pain and entices them to take action.
Quality content creates brand awareness so that the prospects recognize your brand and want to hear what you have to say.
Value added content helps position you as a thought leader in the industry so that prospects view you as a subject matter expert.
So, content is a critical piece of Buyer Enablement.
Today, humanization of brands takes place all over the globe because people trust people, not logos. What does that mean to you?
Those sales reps who have "humanized" online presence and who add real value to prospects online are welcomed into peer-to-peer conversations. It's called human-to-human (H2H) selling.
When sales reps are not seen as sales reps, but are instead seen as sources of helpful and relevant information, they are invited into business conversations, asked for their insights, opinions and prescriptions. They earn new business. They win it with humanized communications and content.
SAP found that social sellers have 300% larger average deal size.

With personalized Brand-Hubs from FunnelAmplified, sales reps get brand-approved content at their fingertips and earn credibility. Brand-Hubs position sales reps as thought leaders, empower them with content they don't have to create and allows them to focus on selling.
That's the path to winning more and larger deals.
What Is the Role of Content in Lead-Generation?
Content fuels your funnel. It helps attract, convert and close leads. It also work to leverage up-sell and cross sell opportunities.
When you have a funnel generating leads as a brand, you can actually amplify that funnel by building personalized Brand-Hubs for your team members.
By representing your business through your people, you get more leads and close more deals.
Initiating conversations is the beginning of sales cycle. It all starts with building relationships. Help as many people on your team as possible do that by giving them brand-approved content to share on social, to start conversations, to build relationships and to generate new revenue.
New conversations create new relationships and new relationships create new leads.
It's that simple.
Is FunnelAmplified Actually Effective?
You've already invested in you funnel and content. Why not amplify your ROI?
FunnelAmplified helps you create consistency in how you distribute and get ROI on your brand-approved content. Marketing creates content and social messages or blog posts and the team at large shares the content of their social media with a couple of clicks. It's so easy!
FunnelAmplified allows you to build the halo-effect for your prospects and customers. When many people share your content across multiple channels, your prospects feel like your brand is "everywhere" and begins to be curious about your company. That's how you stay top of mind.
FunnelAmplified enables you to gain more visibility online and to expand your digital footprint in a cost-effective way. When you have personalized Brand-Hubs built for your team members, every time they share content, get traffic or generate social engagement, all that digital equity is attributed to your brand. You can grow big, fast!
FunnelAmplified positions your sales reps as subject matter experts in the industry which allows you to create new business opportunities, helps set meetings with those hot prospects and enables you to close more deals faster.
And this list of benefits will only be expanding, so bookmark this page and come back often.
Conclusion.
To summarize, we talked about FunnelAmplified as the new lead-generation and sales-enablement tool.
What would happen to your revenue growth if you took action to amplify your current funnel? Share in the comments below.
Thanks for reading!