A lot of our marketing clients ask us often about how to get the C-Suite behind social media. This is one of a few articles that I believe can help you talk with your management.
Besides the suggestions listed in this article, I would also add these:
Content creates conversations. The more often all your team members share brand messages and industry messages, the more opportunities they have for conversations with clients.
Consistency is key. The more often you share, the more the algorithms will favor your posts. Often people will post for a week or two weeks and then quit and say, social media doesn't work. Like any other conversation, you need to keep showing up for the relationship to develop.
Posts generate direct messages. One of our clients told us that their CEO started sharing posts. Although he didn't get a lot of comments, he did generate a lot of direct messages from his network asking for conversations
Finally, messages share by people get better responses than posts shared by a company. See the graphic below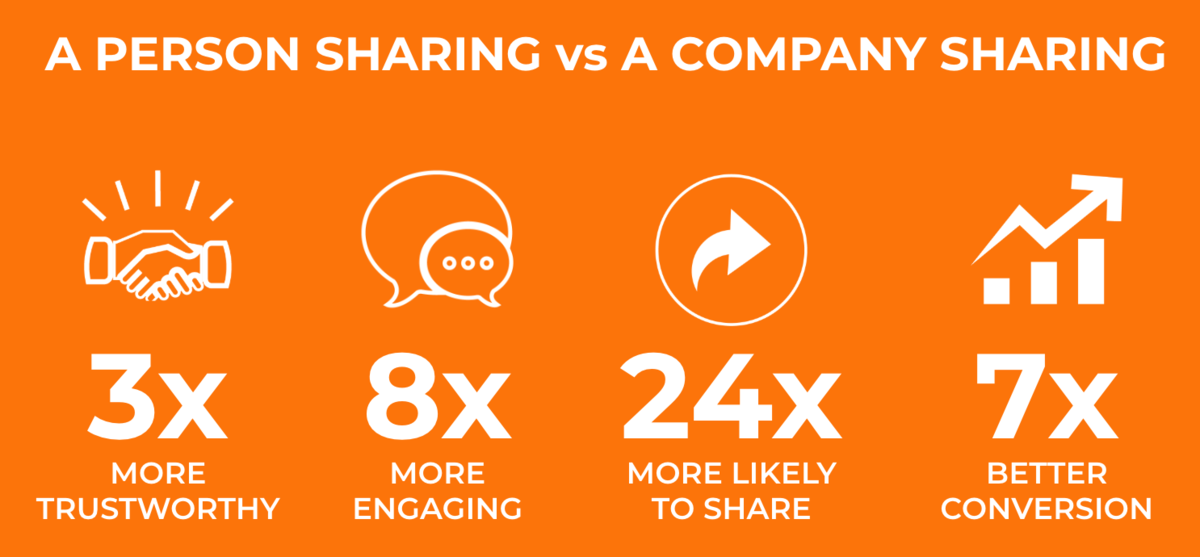 Enjoy the article and let us know if you have any questions.
This article is published on:https://www.socialmediatoday.com/news/social-media-strategies-for-the-c-suite-and-senior-management-that-actually/565823/